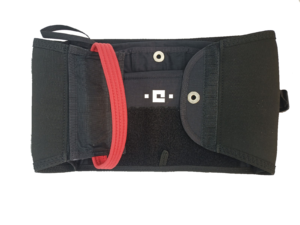 Frontcontainer for rescue
Frontcontainer is attached to harness in two points with additional possibility of clipping it to the breast strap. It can be fixed to any harness, both free-flying and PPG dedicated.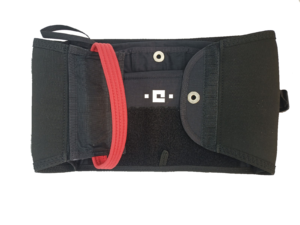 It's top surface is covered with 10 cm wide velcro strap, creating a comfortable place for the instruments (GPS, vario etc). There is also a small, zipped pocket on the back side.
Available sizes:
L – 60/68 cm circumference (fits Globe 90 and 120)
XL– 62/71 cm circumference (fits Globe 160 and Bi)