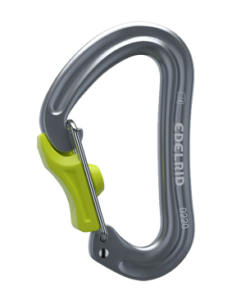 Extremely lightweight paraglider carabiner, ideal for hike&fly wings and harnesses.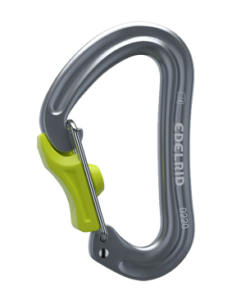 The permissible load of this carabiner is 18 kN. Weight per item: only 22 g.
The carabiner is made of a strong aluminum alloy, subjected to a special hardening treatment.
The lock made of wire is secured with a plastic lock, which is opened by turning it 1/4 turn. Ground clearance of 12 mm.
We sell carabiners by pieces, but for safety reasons, we recommend exchanging them in pairs.