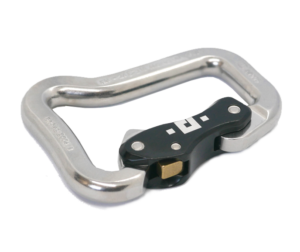 Carabiner Dudek inox 26 kN
Carabiners supplied by SupAir company for Dudek Paragliders are made of stainless inoxidant steel. Their maximum load is 26 kN!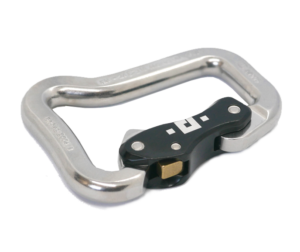 Due to the increased durability, these carabiners are recommended for use in tandem flights and other flights with high loads.
Weight of 1 piece: 134 g.
The design of the carabiner is specially adapted to the needs of paragliding: the mounting surfaces of the paraglider riser and the harness straps are straight and mutually parallel to each other. The carabiner lock has an easy-to-use unlocking button.
They are sold by pieces, although we suggest always replacing them in pairs.
Recommended replacement after 1500 hours of use, or after 5 years (whichever comes first).