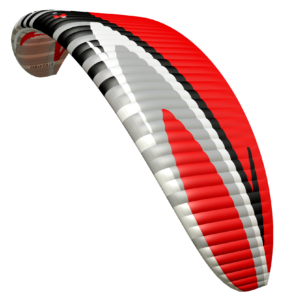 Paramotor / Free style
DriftAir
Paramotor / Free style
DriftAir, as its name suggests, is a wing for pilots preferring freestyle, dynamic PPG flying, those who want to fly slaloms, or just for people willing their cross-country to be fast and fun.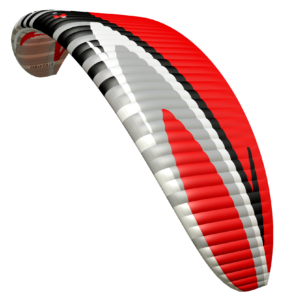 Info
Technologies
Photos
Colours
Parameters
Download
Set contains
DriftAir is a safe paraglider for well-qualified pilots, aiming at active recreation or moderate level of sportive flying. Most of all, the DriftAir is ideally suited for multi-canopies formation flying, requiring dynamic manoeuvering and spectacular acceleration. It is a solid vehicle for covering the ground, too. And, with its agility it will prove great at slalom tasks, or just flying curves for pleasure.
It launches flawlessly and easy, smoothly rising up. Does not stay behind, even with trimmers set at slow and nil wind. In flight it remains stable, while demonstrating intuitive steering, agility and effective lift.
Reflex airfoil of DriftAir slightly varies depending on trim setting, yet the speed system can be safely used throughout entire trimmer range. When cutting through lift or turbulence the canopy stays over your head with only slight nicking, so it doesn't require your constant attention.
Exceptionally wide choice of DriftAir's sizes – as many as 7! – will allow each pilot to find precisely his optimal weight range.
See movie
Design
DriftAir is a cousin of the acclaimed Snake 1.2, but apart from the planform and flat aspect ratio, all other features are new, from the airfoil and way of its modification, through risers, to the brake handles. As a result we get an evolution on the verge of revolution – huge potential of this kind of designs appear optimally used in case of the DriftAir, while retaining large safety margin, always a priority for us.
Shark-nose (SN) on the leading edge takes care of better aerodynamics of this part of the canopy, as well as higher inner pressure at wide range of the attack angles (meaning airspeed).
The leading edge is stiffened with synthetic rods of the FET (Flexi Edge Technology), distinctly improving launch quality and guarding against collapses at high speeds.
The design features also other effective methods of canopy loads distribution, mediated by most modern sewing technologies.
Four rows of suspension lines are joined at the risers, equipped with compact yet very efficient tools like trimmers, speed and Power Attack (PA) system.
Steering system of the DriftAir is our well known, original solution of 2D steering, this time with new TCT+ handle (Triple Comfort Toggle), combining features of both the TCT and TST (Tip Steering Toggle).
As per our standard, the risers are equipped with three optional positions for the steering pulleys and magnets to choose from. Thanks to all these features, steering operation is straightforward and intuitive.
Obviously, in some powerpack/canopy configurations considerable amount of torque can appear. To counter this, there is proven in our Warp an automatic TEA system (Torque Effect Adjuster). It works on its own after placing the line on proper side, depending on the torque direction.
The canopy has the SL rigging (Sheathed Lines – meaning most of the lines are sheathed, with only some at the canopy unsheathed). The colours are assigned according to PMA standards.
DriftAir is manufactured entirely in Europe, at our Polish plant, so that we have total control over its sophisticated production process (using among else the advanced LT (Laser Technology) cutting.
Design solutions, technologies and other functionalities are listed below in the Technologies section.
Construction solutions
Technologies, concepts
Risers functionality
Used solutions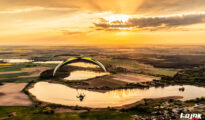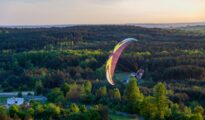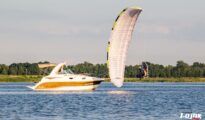 Parameters
Weight ranges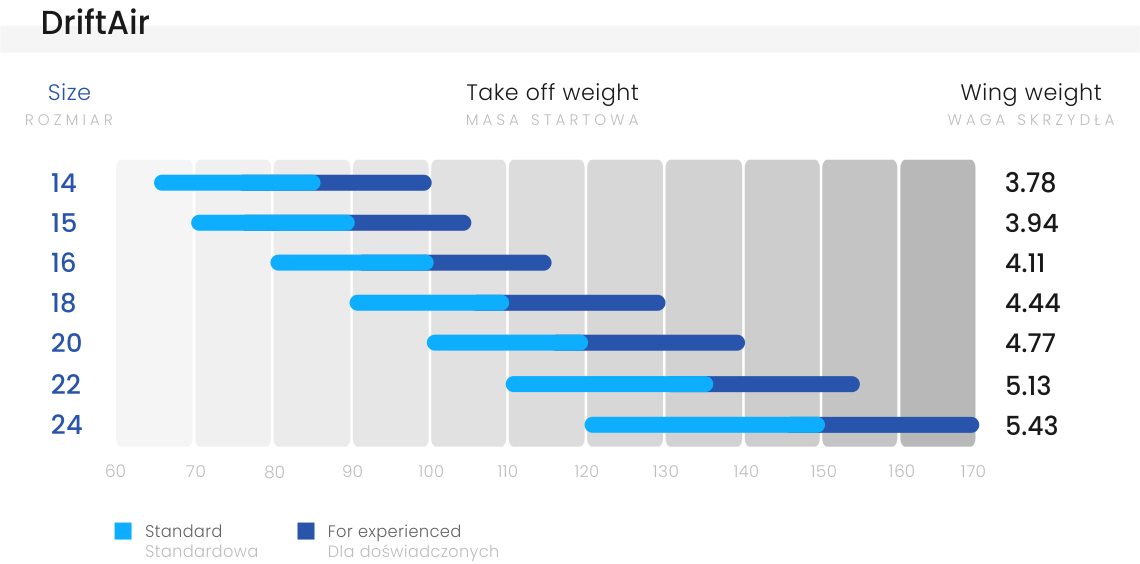 TECHNICAL DETAILS
DriftAir
14
15
16
18
20
22
24
Approval – ULM identification
yes
yes
yes
yes
yes
yes
yes
Number of cells
60
Surface area (flat) [m2]
14.00
15.00
16.00
18.00
20.00
22.00
24.00
Surface area (projected) [m2]
12,16
13,02
13,89
15,63
17,36
19,10
20,84
Span (flat) [m]
9,01
9,33
9,63
10,22
10.77
11,30
11.80
Span (projected) [m]
7,35
7,61
7,86
8,33
8,78
9,21
9,62
Aspect Ratio (flat)
5,80
Aspect Ratio (projected)
4,44
Sink rate [m/s]
min = 1.2 +/- 0.2
Speed* [km/h]
min = 27 ; trim = 42-52 ; max = 68 (+/- 3 km/h)*
Distance pilot to wing [m]
5,41
5,6
5,78
6,13
6,47
6,78
7,08
Total line lenght [m]
 244,1
253,07
261,76
278,34
294,03
308,95
323,21
Total take-off weight** [kg]
 65 – 85**
70 – 90**
80 – 100**
90 – 110**
100 – 120**
110 – 135**
120 – 150**
Max take-off weight – for experienced*** [kg]
 100***
105***
115***
130***
140***
155***
170***
Distance betwen risers [cm]
 45
45
45
45
45
45
45
Weight [kg]
 3,78
 3,94
4,11
4,44
4,77
5,13
5,43
Lines
A-8000U: 050; 090 / Technora: 90; 140; 190; 280 / Dyneema: 350
Fabric
Porcher Classic 38 g/m2; Dominico tex 34 g/m2; Porcher Hard 40 g/m2; SR Scrim, SR Laminate 180 g/m2
* Speeds are given as estimated for the middle wing size and the middle of its weight range. These speeds can vary within +/- 3 km / h depending on the size, take-off weight and additional factors such as air pressure and temperature.
** The basic rule is to choose the size of the wing so that the take-off weight is in the middle of the weight range. Less weight on the wing (lower range take-off weight) can be considered for foot take-off, when flying in calmer conditions, or when we want to improve economy. More experienced pilots who want to fly dynamically, have higher speed and fly in more demanding wind conditions can consider greater wing loading (take-off weight in the upper range). This is a common option among trike users.
*** Note – the canopy significantly changes its behavior with increasing wing loading. The greater the loads, the greater skill and concentration of the pilot are  required.
Snake 3 risres for DriftAir
For sporting purposes only, the use of risers from the Snake 3 wing is allowed. This is a modification standard approved by the manufacturer for competitors starting in PPG slalom comps of FAI Cat.1 and Cat.2 categories. For detailed information, please contact the Dudek Paragliders sales office.