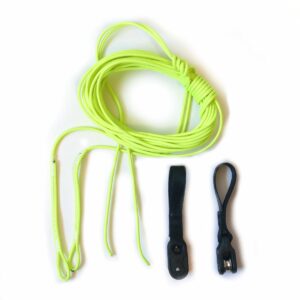 Other
PPG self-assembly set is comprised of two steering lines and two pulleys with straps.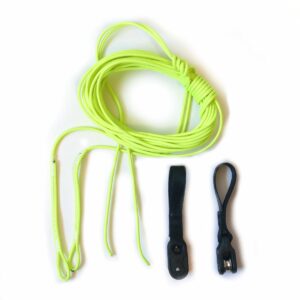 The PPG Set is mounted in our free flying wings, if during powered flights it turns out that the pilot is suspended so low that the factory setting of pulleys and the length of the brakes are insufficient.
An additional pulley (and the cable routing through it) limits the movement of the freely released toggle, preventing e.g. the danger of screwing it into the propeller. The length of the lines in the set is 380 cm.