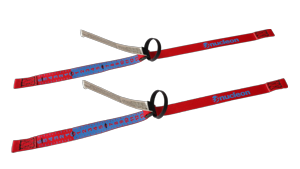 Replaceable trimmer straps should be replaced from time to time as a result of wear, to avoid slipping of metal buckles, which causes sudden spontaneous release of the trimmers.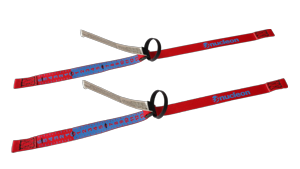 All our trimmer-equipped paragliders have replaceable trimmer straps. A replacement is necesary after prolonged or intensive trimmer operation, since the strap surface is damaged by sharp buckle edges.
Our new trimmer straps are marked with a neutral position, negative (blue) and positive (red) ranges. All straps have a loop making easier their activation.
We sell them in pairs.